Date: Apr 03 2020 | By:LC Rapid
If you've never heard of polyurethane casting, you're not alone. However, this method of manufacturing good quality rigid, flexible or rubber-type parts is becoming increasingly popular and could be your next choice. There are five reasons we want to tell you to select polyurethane casting.
1. Color or transparency.
Polyurethane specializes in consistent coloring and it can match more color options with other processes. Parts can be clear, which is difficult to hit by 3D printing and manufacturing.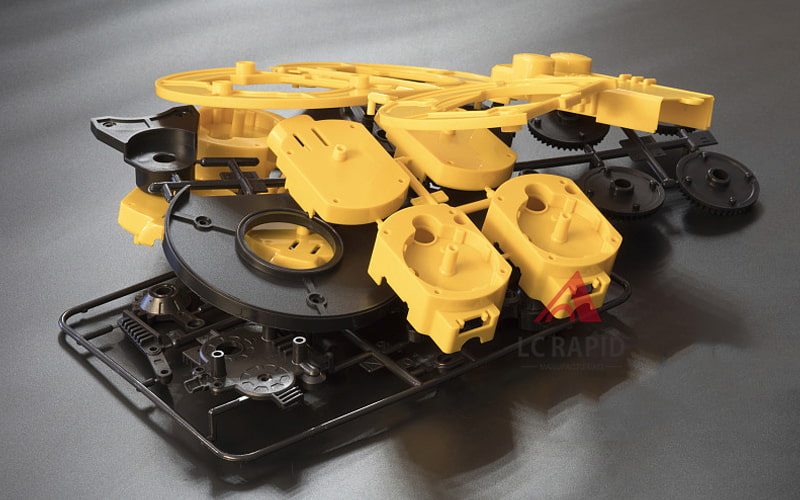 2. Flexible material.
Polyurethane casting is more flexible than other processes such as Polyjet 3D before tearing. Polyurethane rubber is very durable and can be tuned to your specific hardness gauge.
3. Endless power.
You can customize polyurethane parts with blades, overmolds, and other hardware. Polyurethane is almost always your best choice when you want a small batch of good production-quality parts and products with strict requirements.
4. Big size changes.
Polyurethane components can be scaled for many sizes without compromising any detail or customization. They can be scaled in mass manufacturing when you need a part or more.
5. Cosmetics are finished.
If your parts and products are consumer-oriented, or if you also want good quality finishes, polyurethane casting provides the quality surface finish and the best look for lots of other processes.
Our rules of thumb? Polyurethane casting is possible if CNC processing can be performed.
In short, polyurethane casting provides you with high-value parts for when you want a medium to low yield.