1. The role of the CNC machining technology in the market of medical equipment
CNC machining is originated from the conventional machining technologies, which is the organic combination of conventional processing technology, computer numerical control technology, computer aided design and auxiliary manufacturing technology. Due to the continuous development of technology, the modern manufacturing industry needs more and more precision machining parts. What's more, there is a growing demand for the machining accuracy and the workpiece surface complexity. Therefore, CNC machining has been widely paid attention to.
Since the first numerically controlled machine tool was developed in the 1950s, numerically controlled machine tool and technology have experienced more than half a century of development. Now CNC machining has been spread to various manufacturing fields, which not only has improved the machining quality and efficiency of products, shortened the production cycle, improved the working conditions, and has had a profound impact on the product structure and production mode of manufacturing enterprises. As an efficient and precise digital cutting and machining technology, CNC production service has become one of main means adopted to do the machining of complex structural parts of medical instruments.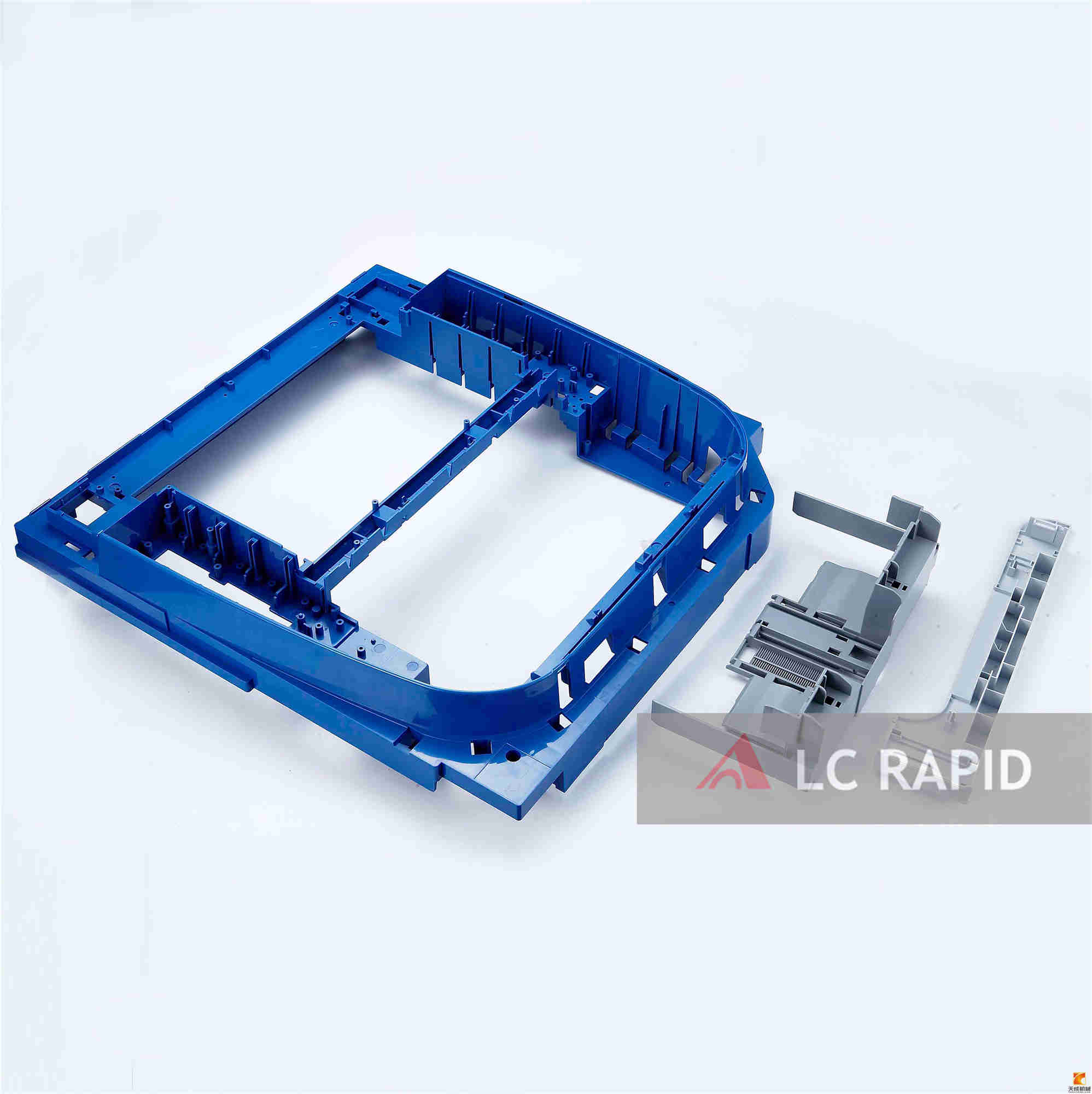 2. The development background of CNC machining in the manufacturing of medical equipment
In the post-epidemic era, the increasing health awareness of the public has led to the rise of the medical and health industry, and the rapid growth of the demand for medical equipment worldwide. It is predicted that the value of global medical equipment market will be close to $600 billion by 2024, which boasts a great growth potential. The accelerated development of the global market will surely link up its upstream and downstream industrial chains, bringing massive demand for the machining of medical equipment, and a new wave of development to the manufacturing market of precision parts.
3. Usage characteristics of medical equipment
The usage appearance of medical equipment determines which part of it is used, and the structures are all complex.
1) Difficulties in machining
The parts themselves involve a series of complex combinations of appearances in the fields of human physiology and human mechanics. What's more, different combination is comprised of various parts.
2) Heavy workload in the process of cutting
The removal rate of material is more than 90%, while that for some parts can even reach more than 98%.
3) Thin metal parts
There are a thin wall and deep chamber in many parts. The requirement for strength is high.
4) High requirement for machining accuracy
All kinds of tensile structure, occlusal structure, assembly surface coordination, small aperture tapping, and bionic components implanted in the human body have a high demand for machining accuracy.
5) High requirement for materials
High strength alloy such as titanium alloy, as well as all kinds of biomimetic materials implanted into the human body should be made of high quality materials.
4. CNC turning and milling technology can reduce costs and increase efficiency and accuracy
Medical equipment is famous for its complex structure, high precision and reliability. And there are higher requirements for the medical equipment parts in terms of workpiece material, processing accuracy, CNC surface finish and other aspects, which also means that CNC machining capacity needs to be moved to a new level.
In the field of medical CNC machining, the machining technology of CNC turning and milling is often used.
While most medical parts have characteristics such as small volume manufacturing, many varieties, irregular shape, hard material, high surface finish. These parts need to strictly undergo processes including milling, CNC turning and milling and cutting for machining. For example, orthopedic implants made by Medtronic manufactures (mostly made of titanium alloy or stainless steel, including bone plates, artificial joints, bone screws, etc.), dental implants, cardiac pacemaker parts, etc.
CNC turning and milling technology can realize the machining of parts with multiple surfaces or complex shapes by clamping at one time, which greatly simplifies the complexity of workpiece clamping and cutting tool system, and reduces the quantity of clamping and non-production time. In addition, the turning and milling compound machining center can adopt the process of high-speed milling, and use big-cutting high speed machining technology, so as to meet the needs of users in improving production efficiency, ensuring processing accuracy, reducing parts transfer and inventory, reducing the area of occupation and other aspects.
5. The development direction of CNC machining in the industry of medical equipment
With the development of medical equipment industry, there will be more and more kinds of medical equipment with increasingly complex structure and higher precision requirements. In order to meet the needs of various varieties and high precision of medical equipment, CNC machining with characteristics such as high speed, high precision, intelligence, composition and environmental protection has gradually become the main development direction of CNC machining of medical equipment.